---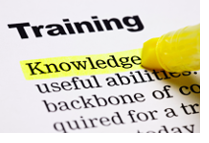 Many make the erroneous assumption that business education is only for students who expect to graduate and pursue a career in business. And that the information contained within the business education curriculum is only valuable for future business people. At EnterpriseWorks, we want you to realize that those assumptions are wrong. Understanding business is critical for the success of our country and our cities and towns. Having a general understanding of how the American economy operates and the role business plays in the economy makes for better decision making in our day-to-day work activities, voting, and when it comes to making purchase decisions.
To help educate and prepare others, EnterpriseWorks is proud to offer the following

Instructor Led Programs:
| | |
| --- | --- |
| • | Introduction to Small Business Ownership |
| • | Entrepreneurial Finance |
| • | Principals of Marketing |
| • | Understanding Intellectual Property Rights |
| • | Hiring your 1st Employee |
The location of the training must be provided by the course requestor and each session includes lecture notes and generic templates, based on lecture material covered in class, which can be used by the participants in development of their goals.
A certificate of completion is presented at the end of each course.
For those who are unable to attend a classroom environment or who would rather a self-paced program, the Education Programs are available via the e-learning tool Moodle. Upon selection of this service, a single participant will be given a unique username and password to gain access to the desired course and will have 30-days from registration to access and complete the course.
Moodle is screen-reader compliant and a certificate of completion is available at the end of each course.

CONTACT US TODAY to schedule your complimentary consultation.